Sunday Worship
Important Message
UPDATE
The Session of Emmanuel has decided that in-person worship will resume on Sunday, September 12, 2021. All Covid 19 protocols will remain in place at this time.
Online Worship Services…
Emmanuel Presbyterian Church invites you to join us every Sunday at 10:30 a.m for in-person worship. Or, you can view the service on Facebook or YouTube later in the day.
September 26/21 – Rev. Carson Hansford
October 03/21 – Terry DenBok
October 10/21 (Thanksgiving) – Rev. Keith Boyer
October 17/21 – Debra Currie
October 24/21 – John Stouffer
October 31/21 – Rev.  Carson Hansford
November 07/21 – Terry BenBok
November 14/21 – Rev. Tim Raeburn-Gibson
For the current, as well as  past services Visit our YouTube Channel
 https://www.youtube.com/channel/UCwVeU7_Fy88DqtW1JCAZitA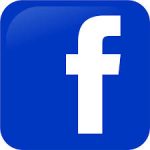 Check out our Facebook Page for a daily scripture and prayer devotional from our minister-in-association as well as information. www.facebook.com/emmanuelpreschurch
To learn about the Presbyterian Church in Canada's "Healing, Reconciliaton, and Justice for Indigenous Peoples" visit the Presbyterian Church in Canada website at
https://presbyterian.ca/
Are you looking for an online bible study?
The Bible and 'Trains' of Thought
You are invited to view a new study series prepared by Rev. Keith Boyer. It is entitled The Bible and 'Trains' of Thought. Keith writes, "I enjoy toy and model trains and also reading, astronomy, theatre, and gardening. That got me thinking about a wordplay theme for a spring Bible study in which I follow a 'train of thought' linking the Bible and my areas of interest."
The study will consist of four 'trains of thought' videos entitled:
1) The Bible as Inspired Words
2) The Bible and Cosmology
3) The Bible on Broadway
4) The Bible and Gardens
Just click on the RECORDED SERVICES link at the top of
St Andrews Presbyterian Church Barrie website. You can access the website at
http://www.standrewsbarrie.ca.
Or you can access the videos on their YouTube channel  RIGHT HERE
Do you want to learn about the core doctrines of the Christian faith? Check out this free resource.  New City Catechism